Paige MacPherson Named New CTF-Alberta Director
April 30, 2015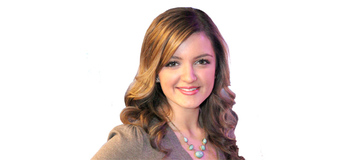 CALGARY, AB: The Canadian Taxpayers Federation (CTF) is pleased to announce the appointment of its new Alberta Director, Paige T. MacPherson.
"We hired Paige for this role because of her experience in giving a voice to taxpayers, and her demonstrated commitment to lower taxes and less government waste," said CTF President, Troy Lanigan. "Paige is a tireless advocate and is not afraid to hold anyone's feet to the fire. She makes an excellent addition to the team."
"With Alberta's last budget hiking dozens of taxes and saddling taxpayers with piles of debt, it's vital for the CTF to have a strong, articulate spokesperson like Paige carry the message on the need to cut spending and balance the budget," added CTF Vice President, Communications, Scott Hennig.
MacPherson laid out some of the CTF's top priorities in Alberta for the coming year: "In the wake of the most concerning budget in the province's history, we have our work cut out. The introduction of 59 new taxes and hikes was a slap in the face to Albertan taxpayers, at a time when budgets at home are already tight. The province has long been the envy of taxpayers across Canada. Between the tax hikes and the plans for more debt, we are on the verge of losing the 'Alberta Advantage.'"
Prior to joining the CTF, MacPherson was a reporter and host for Sun News Network, covering provincial elections in four provinces, hosting a weekend show, and working hard to tell the stories of people across the country. In addition, she regularly contributed to newspapers and radio from coast-to-coast.
MacPherson is a graduate of Dalhousie University in Halifax, where she studied political science. While in Halifax, she worked in communications and media relations for the Atlantic Institute for Market Studies, a free market think tank, and started a university outreach program.
MacPherson will be available for media interviews, speaking engagements and will write bi-weekly commentaries under the Let's Talk Taxes banner. Say hello to Paige on Twitter (@paigemacp).
MacPherson is taking over for acting Alberta Director Scott Hennig, and follows in the footsteps of a long line of successful CTF advocates in the province.
-30-
For more information:
Alberta Director Paige MacPherson
cell: 403-478-7184, office: 403-475-6207, email: pmacpherson@taxpayer.com
Vice President, Communications Scott Hennig
cell: 780-953-4484, office: 780-589-1006, email: shennig@taxpayer.com