PST cut a huge victory for taxpayers
March 07, 2019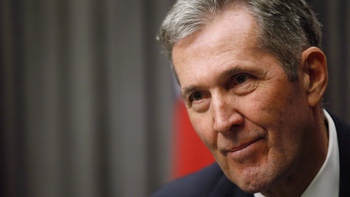 WINNIPEG, MB: The Canadian Taxpayers Federation is celebrating an important victory as the Manitoba government keeps its promise to reduce the Provincial Sales Tax from 8 per cent to 7 per cent.
"Cutting the PST provides important tax relief for every single Manitoba taxpayer," said Todd MacKay, Prairie Director for the Canadian Taxpayers Federation. "The Canadian Taxpayers Federation fought hard for the PST cut and it's great to see Premier Brian Pallister deliver on his cornerstone campaign promise in this budget."
The PST will drop from 8 per cent to 7 per cent on July 1, 2019. Manitoba taxpayers will save an estimated $325 million per year. The government calculates savings will total about $500 per family, every year.
"Cutting the PST is important because it means families will have more money to renovate their homes or save for retirement," said MacKay. "The PST cut means Manitoba entrepreneurs will be more competitive and have more money to reinvest and create jobs."
The operational deficit is projected to be $360 million – down from $521 million budgeted last year. However, the province's overall debt is projected to rise from $25.2 billion to $26.1 billion. Interest payments on the provincial debt will cost $1.1 billion this year.
"Reducing the deficit is an important accomplishment and Premier Brian Pallister deserves credit for steadily improving the province's finances," said MacKay. "However, the debt continues to rise and interest costs are now more than a billion dollars per year. 
"The Manitoba government needs to stay disciplined to get the debt going back down."