Saskatchewan makes progress to balance operational budget – Canadian Taxpayers Federation
March 02, 2018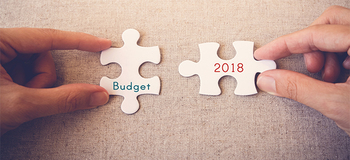 REGINA, SK: The Canadian Taxpayers Federation (CTF) is applauding the Saskatchewan government's continued progress to balance the operational budget with the release of the third quarter update.
"Slaying a deficit isn't easy and there's still a lot of hard work ahead, but the Saskatchewan government is making progress to restore the province's financial health," said Todd MacKay, Prairie Director for the CTF.
Saskatchewan is now projecting an operational deficit of $595 million which is $101 million lower than projected in the budget. Revenues are down $169 million, but expenses are also down $155 million. The $300-million contingency included in the budget has been used up.
"Revenues are down, but Saskatchewan has kept a lid on spending and that's allowed the province to stay on track," said MacKay. "It is concerning to have a full fiscal quarter to go without any contingency fund to cover unexpected expenses, but, overall, the third quarter update is good news."
Saskatchewan has committed to balance the operational budget in 2019-20. During the Saskatchewan Party leadership campaign, Premier Scott Moe signed the CTF's Taxpayer Protection Pledge and committed to stay on track to balance the budget, implement a debt repayment plan as well as promising not to raise taxes.