Senator-in-Waiting Bills $28k of Expenses to University of Calgary
September 04, 2012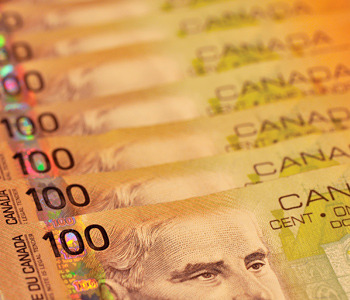 Doug Black reimburses University $5,399.86 for liquor and executive class flights two months after CTF FOIP

$1,268.19 Four Seasons bill from two-night stay in Houston

$1,261.71 Ritz Carleton bill from two-night stay in Toronto
EDMONTON, AB: The Canadian Taxpayers Federation (CTF) released documents today obtained through a Freedom of Information (FOIP) request, detailing $28,030.88 worth of expenses billed to the University of Calgary by Chair of the Board of Governors and new Senator-in-Waiting, Doug Black, between his appointment in February of 2011 and August 2012.
Also contained in the FOIP documents are photocopies of two cheques to the University from Mr. Black, one for $5,343.86 dated August 1, 2012 (pg. 141-143), the other for $56 dated August 22, 2012 (pg. 176), reimbursing the University for executive class flights and liquor expenses that were "processed in error."
The CTF timeline:
The CTF's FOIP request was made on June 6, 2012

Mr. Black paid reimbursements on August 1, 2012 and August 22, 2012

The CTF's FOIP request was fulfilled by the University on August 29, 2012
"While we're happy that the University is getting back some of its money thanks to our FOIP request, there's still more than a few questionable expenses that have been paid out," said CTF-Alberta Director Scott Hennig. "This doesn't appear to be a case of lack of clear expense policy, but instead a lack of reading and following the current policies."
The CTF notes the U of C's Travel Expense Procedure dictates that flights shorter than five hours must be economy class and that hotels are to be "standard room rates" and that travelers are to stay "where preferred or discount rates – or the equivalent of such rates – are available whenever possible."
"I'm not sure how Mr. Black can justify billing the University for stays in fancy hotels while traveling on U of C business," continued Hennig. "There's likely more than a few U of C students who are barely able to scrape together $525 per month for rent, let alone for one night in the Toronto Ritz Carleton, like the University paid for Mr. Black's March 2011 trip."
The CTF also FOIP'd the expenses of former U of C Chair of the Board of Governors, John (Jack) Perraton. Mr. Perraton, who served in that position from April of 2007 through December 2010, claimed a total of $434.01 in expenses during his three-and-a-half year term. Mr. Perraton's expenses consisted of six pages while Mr. Black's expenses were 202 pages long.
In addition to the $525.45 per night Ritz Carleton in Toronto bill (pg. 20) and the $508.95 per night at the Four Seasons in Houston (pg. 169), Mr. Black's expenses also revealed the University reimbursed him for:
$2,200.78 – Board dinner at the Ranchmen's Club, including $550 for wine (pg. 28-33)

$4 – Honour bar charge (pg. 70) at the Ritz Carleton in Toronto

Numerous hand-written personal driver receipts to and from Calgary locations (pg. 57, 60, 79, 80, 93, 94, 125, 181, 199, 200)

$358.04 – One night at Four Seasons Hotel in Vancouver (pg. 136)

$112.45 – Dinner for Mr. Black and U of C President Dr. Cannon at Il Sogno on April 4, 2011 (no itemized receipt – pg. 7 & 8)

$120 – Cost of private driver to transport Mr. Black to and from dinner with Dr. Cannon at Il Sogno on April 4, 2011 (pg. 60)
"Considering the University's numerous expense handbooks, policies and procedure manuals, it's clear that more rules aren't going to fix the problem of inappropriate expenses being submitted, approved and processed," continued Hennig. "Sunlight is the best of disinfectants. The U of C needs to retroactively implement online disclosure of all expenses for all senior staff and board, including the posting of itemized expenses and scanned receipts."
To view Mr. Black's Expenses click HERE (pdf – 6.7MB)
To view Mr. Perraton's Expenses click HERE (pdf – 275KB)
To view the U of C's letter to the CTF click HERE (pdf – 336KB)