SK: Reduce Spending, Reform Health Care
December 07, 2009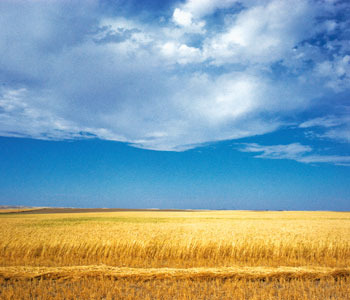 CTF releases Saskatchewan pre-budget submission
REGINA: This morning, the Canadian Taxpayers Federation (CTF) presented its annual pre-budget submission in a meeting with Finance Minster, Hon. Rod Gantefoer. The report, "Sailing Through Rough Waters," calls for a continued reduction in school taxes, restraining spending and facilitating a greater role for the private sector in health care.
"The province must continue to reduce school property taxes," said CTF Prairie director Colin Craig. "The province promised it would fund 66 per cent of school costs through general revenues and it should follow through on that promise."  
Craig also stressed the need for serious health care reform during today's meeting with Minister Gantefoer. The CTF called on the province to allow private health facilities to provide the same services as public hospitals do. Further, to help control costs in the public system, it should explore outsourcing non-core health services such as food preparation, security, and property management, and develop a proactive plan to reduce sick days among its employees.
"If the province is serious about health care reform, it must include a greater role for the private sector," said Craig. "Savings can be delivered by partnering with the private sector for delivering services such as security and property management."  
The report also recommends the province scrap the Innovation Saskatchewan program before it starts and not fund a new football stadium in Regina. "The province will have enough problems balancing the books without putting its fingers more deeply into private enterprise and building domed stadiums," concluded Craig.
CTF's pre-budget submission, "Sailing Through Rough Waters," can be downloaded here: /media/SK_2010_prebudget_0.pdf.
-----
More on this story
Finance Minister Aims to Keep Spending in Line (CBC online, December 7, 2009)
Spending Freeze in Sask (Saskatoon Star-Phoenix, December 8, 2009)