Taxpayers Federation Analysis Finds 33 Per Cent of Failed Liberal By-Election Candidates Receive Patronage Appointment
September 14, 2016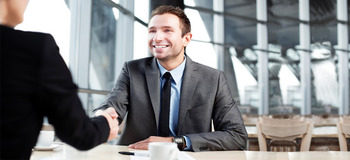 Further analysis shows patronage given to 9 per cent of Liberal candidates who failed, retired, or subsequently won

Ontario has more patronage appointments than the Federal government
TORONTO, ON: An analysis of data undertaken by the Canadian Taxpayers Federation (CTF) has revealed that 33 percent of failed Liberal by-election candidates have received patronage appointments to agencies, boards and commissions (ABCs).
Since 2009 there have been nine failed Liberal by-election candidates, and three of them have received appointments to ABCs.
"While Raymond Cho may have won the Scarborough-Rouge River by-election, there's a good chance Premier Wynne will ensure Liberal candidate Piragal Thiru won't walk away empty handing despite losing the Liberal stronghold. Wynne may hand Thiru a patronage appointment as a consolation prize. After all, she's done it for 33 per cent of the other by-election losers," said CTF Ontario Director, Christine Van Geyn.
Further analysis of ABC appointments dating back to 2011 reveal that patronage appointments were given to 9 per cent of federal and provincial Liberal candidates who failed, retired, or subsequently won an election between 2007 and 2016. The data shows a total of 39 apparent cases of Liberal candidates receiving patronage since 2011.
"If the Ontario job market has you down, you could just run as a Liberal in one of the upcoming by-elections. Even if you lose as a casualty of Premier Wynne's 66 per cent disapproval rating, there's a good chance she'll make sure you get a plum appointment for acting as a sacrificial lamb," continued Van Geyn.
Ontario has 540 different agencies, boards and commissions, and in 2014, the government made 1,384 appointments. In contrast, federally there are only 207 agencies boards and commissions to which the government makes appointments for the entire country.
"With so many appointments available, governments of every stripe are tempted to hand out jobs as prizes for party loyalty. The best way of solving this problem is to cut back dramatically on the number of boards and positions, and take the temptation out of the hands of politicians who clearly can't control themselves," concluded Van Geyn.