Taxpayers Federation applauds Premier Higgs for joining court battle against Ottawa's carbon tax
November 29, 2018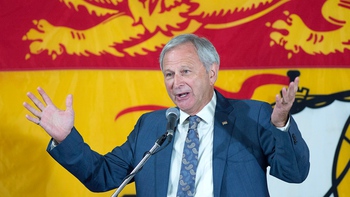 HALIFAX, NS: Canadian Taxpayers Federation (CTF) Atlantic Director Paige MacPherson is applauding New Brunswick Premier Blaine Higgs' announcement that the province will officially join the court battle against Ottawa's carbon tax.
According to news reports, the province told media Thursday that New Brunswick would be joining Saskatchewan's court case as an intervener to challenge the legal authority of the federal government to impose a carbon tax on provinces. MacPherson released the following statement:
"We applaud Premier Higgs for delivering on his campaign commitment to taxpayers by joining the legal fight against Ottawa's carbon tax.
"New Brunswick brings a lot of value to this case as an intervener. There are a multitude of reasons why Ottawa shouldn't impose a carbon tax on provincial taxpayers who've rejected it. New Brunswick can bring local perspective that might not have otherwise been considered.
"The province has already met its 2030 emissions reductions targets and New Brunswickers already face one of the highest tax burdens in Canada. New Brunswick even tried submitting a carbon tax plan to Ottawa that avoids higher taxes, but Ottawa rejected the plan and intends to impose the federal carbon tax on New Brunswickers anyway.
"New Brunswickers can't afford Ottawa's carbon tax. Joining other provinces in the legal and political fight against the carbon tax is the right thing to do.
"Today is a good day for New Brunswick taxpayers."
--30--