Taxpayers Federation commends tough decisions in New Brunswick government's capital budget
December 11, 2018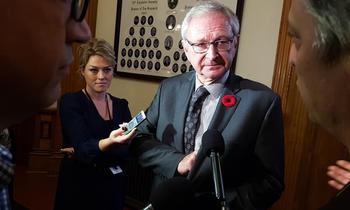 HALIFAX, NS: Canadian Taxpayers Federation Atlantic Director Paige MacPherson released the following statement in response to the New Brunswick government's capital budget:
"The reduction of over $200 million from the province's capital budget demonstrates that the government is willing to start making tough decisions and that's the responsible thing to do for New Brunswick taxpayers. It's important to remember the government is still spending $600.6 million on infrastructure. More significant spending cuts will have to be made because the debt continues to soar, but this is a step in the right direction.
"Infrastructure spending drives governments to take on more debt and that's something New Brunswick financially cannot handle. The province is already spending $675 million per year on debt interest payments – the ultimate waste of taxpayer money. A spike in interest rates or a credit downgrade could increase that further. Belt-tightening now is a necessity.
"We commend the government for the tough decisions made in today's capital budget. For the sake of New Brunswick taxpayers today and tomorrow, we hope to see more fiscal responsibility going forward."