Taxpayers Federation Honour Ralph Klein and Jim Dinning with TaxFighter Award
April 18, 2011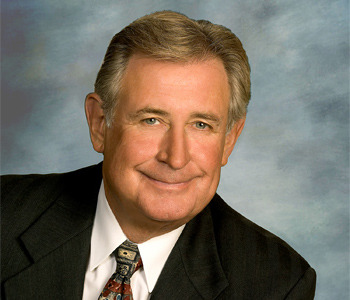 Duo led the charge balancing Alberta's books, cutting taxes and eliminating the debt
CALGARY, AB: During an evening reception today, the Canadian Taxpayers Federation (CTF) will present former Alberta premier Ralph Klein and his first finance minister, Jim Dinning, with the CTF's highest honour – the TaxFighter Award.
"Ralph Klein and Jim Dinning did what no other politicians in Canada were able to achieve; namely: balanced books, the lowest taxes in the nation and no debt," said Calgary resident and CTF Board Chairman Michael Binnion.
When Ralph Klein was first elected premier in 1992, Alberta was facing a $3 billion deficit and over $20 billion in debt. Klein and his first finance minister, Jim Dinning, balanced the budget in 1994-95 after a decade of deficits. They did so by cutting spending, rather than hiking taxes.
"Looking back now, it's even more impressive Klein and Dinning were able to cut spending and balance the budget within a few years of taking office. Most politicians now just promise balanced budgets down the road, but take little to no action to actually achieve it," said CTF-Alberta director Scott Hennig. "Our current leaders in Ottawa and Edmonton would be well advised to take a page out of the Klein government playbook on how best to deal with their burgeoning deficits."
In 2001, Alberta became the first, and still the only, province in Canada to have a single-rate income tax. This tax change combined with a very significant $2.1 billion tax cut, gave Alberta the lowest overall tax burden as well as the simplest income tax system in Canada.
"There is little question, had Klein and Dinning not balanced the budget, they never would have been able to cut taxes and spur on innovation and the economy in Alberta," continued Binnion.
On March 31, 2005, in the middle of Alberta's 100th year, Ralph Klein's government retired the provincial debt, becoming the only province in Canada to be debt-free.
"We spend a lot of time at the CTF berating politicians when they waste money, raise taxes and spend like drunken sailors, so it's important to recognize them when they do the right things," continued Binnion. "While we can't say we agreed with everything Ralph Klein and Jim Dinning did during their time in office, we can say they have undoubtedly contributed to the cause of taxpayer emancipation in Canada and this recognition is overdue."
The TaxFighter Award is given out by the CTF to those individuals who have shown a commitment to taxpayer emancipation. Previous recipients of the award include Alberta Radio Host Dave Rutherford, National Post columnist Lorne Gunter, former Ontario Premier Mike Harris, Edmonton senior Patricia Ehli, former Toronto Sun columnist Linda Leatherdale and past CTF Board Chairman Andy Crooks, to name a few.
Recipients of the CTF's TaxFighter Award are nominated both internally and externally by CTF supporters and members of the public. This year's recipients were selected by CTF staff and Board of Directors.
 
-30-
 
For more information, contact: CTF-Alberta director Scott Hennig: (780) 953-4484 (cell).