Taxpayers Federation stands with New Brunswick in its court challenge against Ottawa's carbon tax
December 06, 2018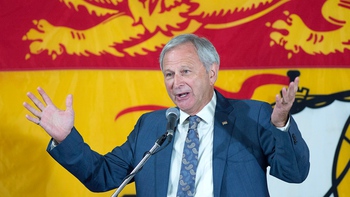 HALIFAX, NS: The Canadian Taxpayers Federation (CTF) is standing with the New Brunswick government as it challenges the federal government's proposed carbon tax in court.
"Premier Blaine Higgs is fighting for New Brunswick taxpayers by pushing back against Ottawa's carbon tax in court," said CTF Atlantic Director Paige MacPherson. "Ottawa's carbon tax will cost New Brunswickers money without helping the environment and Premier Higgs is right to call that bluff."
The New Brunswick government announced that it will be filing an independent court challenge against Ottawa's carbon tax in addition to seeking intervener status in the Saskatchewan and Ontario court actions.
The CTF is seeking intervener status in both Saskatchewan's court challenge and Ontario's court challenge. The CTF has asked its legal team to investigate the possibility of joining the New Brunswick court fight as well. Manitoba is also opposed to the federally imposed carbon tax.
"The growing number of provinces taking the federal government to court over the carbon tax shows how serious this is for taxpayers and reflects the deep concerns about the carbon tax hurting families, businesses and the economy as a whole," said MacPherson.
While there's always a range of possible outcomes in court, University of Saskatchewan constitutional law expert Dwight Newman told the Financial Post that provinces opposing a carbon tax have "more of a case than a lot of people are giving them credit for."
"The provincial opposition to Ottawa's carbon tax is growing stronger by the day and there are many reasons to fight this tax in court, especially considering New Brunswick is already reducing its emissions," said MacPherson. "Premier Higgs campaigned against the carbon tax and his most important job is to stand up for New Brunswickers with a clear stance against the carbon tax. It's time to take a stand in court and we support New Brunswick's fight."