Teacher 'Pay Freeze' to Cost $200M+
November 22, 2017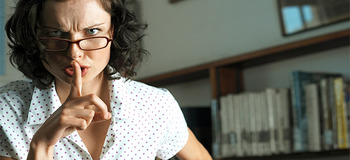 FOIs, CTF analysis shows the teacher 'pay freeze' will be very costly
CTF renews call for 10% pay cut for government employees to reduce deficit
The Canadian Taxpayers Federation (CTF) released freedom of information responses and analysis today that shows the reported teacher "pay freeze" in Alberta will actually cost taxpayers well over $200 million in teacher pay hikes over the next two years.
"It's not fair to spend $200 million on pay increases for teachers while so many taxpayers received pay cuts during the recession," said CTF Interim Alberta Director Colin Craig. "Considering Alberta teachers make about 15 per cent more than what teachers in B.C. earn, a 10 per cent pay cut would be more than fair."
While the government has suggested teachers will receive "zeros" in their contract this school year and next, buried in the contracts are automatic pay increases for many teachers in their salary grids. However, when the provincial government announced an agreement with non-union provincial government employees, they noted those employees would not receive the same automatic salary grid increases.
Freedom of information responses from the Calgary and Edmonton public school boards shows the automatic pay increases (including the impact on benefits) will cost $14.6 million and $11.4 million respectively in 2017-18. Extrapolating those expenses province-wide, over two years, will cost taxpayers over $200 million according to CTF estimates.
"We estimate that over 20,000 teachers will receive pay increase this year in excess of $3,000," added Craig. "When half of every provincial government tax dollar goes into compensation, it's time the government put taxpayers first."
Document links:
CTF analysis – click here
Calgary Board of Education FOI – click here
Edmonton Public School Board FOI – click here