Three cheers for a real balanced budget with less debt in New Brunswick
March 19, 2019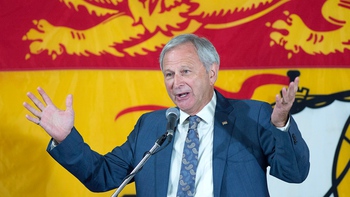 FREDERICTON, NB: Canadian Taxpayers Federation Atlantic Director Paige MacPherson is praising the New Brunswick government for delivering a real balanced budget with the provincial net debt decreasing by $49.2 million. The government is projecting a $23.1 million surplus.
"A real balanced budget with the debt actually going down is long overdue in New Brunswick and the government deserves major kudos for reducing the burden on future generations," said CTF Atlantic Director Paige MacPherson. "Today's budget is good news for taxpayers today and tomorrow.
"Overall spending is still increasing, so we are only cautiously optimistic," said MacPherson. "New Brunswick is heading toward the fiscal cliff and basing balanced budgets on rosy revenue projections means one big gust of wind could knock the province back into deficits. To be safe, spending needs to be reduced."
Today's budget contained no tax increases, but no broad-based tax cuts.
"Tax relief is an urgent necessity for New Brunswick taxpayers, not something that should be merely considered down the road," said MacPherson. "New Brunswickers pay some of the highest taxes in Canada and the province needs tax relief now to stimulate job growth. We hope to see the tax timeline sped up."
The CTF released its 2019-20 New Brunswick Pre-Budget Submission, Changing Course, in January. It can be viewed here.