TransLink Brass and Police Raking in the Cash
August 15, 2013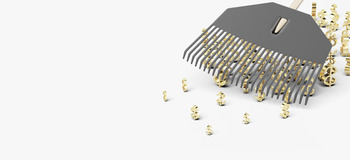 VANCOUVER, B.C.: The Canadian Taxpayers Federation (CTF) today called on TransLink to roll back executive and management salaries as the first step toward cutting costs in order to avoid massive tax hikes. TransLink released its 2012 salary disclosure documents this week.
Despite TransLink management continually complaining that their transit authority needs more tax money, the number of staff at TransLink making $100,000 or more grew by 14.6 per cent this year. In 2012, 141 TransLink employees made six figures.
"The executives keep getting richer at TransLink, while taxpayers are being hit up for even more taxes for transit," said Jordan Bateman, the CTF's B.C. Director. "We say not another nickel for TransLink – their leadership has completely lost touch with the people they are supposed to be serving."
The total bill for staff making less than $75,000 a year stayed consistent at $15.4 million last year, but the cost for staff making more than $75,000 jumped 18 per cent, from $33.5 million to $39.5 million.
The four top executives at TransLink all received pay raises last year:
"This is the management team that claims they cannot operate the present system on 'only' $1.3 billion a year in taxes, fares, and tolls," said Bateman. "It's pretty rich that these individuals are lecturing us that more of our hard-earned money is needed to keep the system afloat. This tone-deaf fiscal mismanagement will come back to haunt them in next year's TransLink referendum."
These salary numbers include the Transit Police, which saw 58 of its 166 members (35 per cent) take home more than $100,000 in 2012.
"Transit Police continue to be grossly overpaid fare checkers," said Bateman. "Two-thirds of all Transit Police files are for fare evasion, and the average transit cop works less than one serious or property crime files a month."