Waffling Wildrose Should Re-Commit to Scrapping Carbon Tax
March 29, 2016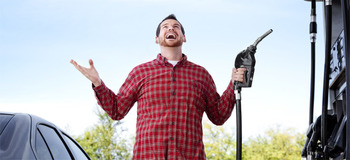 CALGARY, AB: The Canadian Taxpayers Federation (CTF) is calling on Alberta's Official Opposition to re-commit to reversing Alberta's incoming carbon tax if elected.
"The leader of the Official Opposition needs to clarify its stand for taxpayers: does your party support a carbon tax or not?" said CTF Alberta Director Paige MacPherson. "The Wildrose Party's position has become a murky flip-flop."  
When the carbon tax was announced in November, Official Opposition leader Brian Jean came out swinging against the tax: "Why is the premier more determined to create another new tax on Albertans rather than working to protect Albertans' jobs?" asked Jean, saying the damage that the "tax on everything" will cause "is very obvious," and calling it "the latest blow to Albertans who are already losing their jobs or seeing their take-home pay cut."
Further, Jean acknowledged that the tax grab is "not going to reduce emissions." 
In January, Jean was still vowing to kill the tax, but his stance softened, saying, "I can't tell you that the Wildrose wouldn't bring in a carbon tax in the future."
By March, the Wildrose Party's position had seemingly changed. Its 'Jobs Action Plan', released March 15, promised to "Cancel the NDP's $3 billion carbon tax until a full economic impact analysis is conducted."
"We know where the NDP stands – they love the carbon tax. But does Wildrose want to kill the carbon tax, or do they just want to review it?" asked MacPherson. "Albertans and rural residents need answers from Wildrose. Carbon tax: yes or no?" 
The $3 billion carbon tax is predicted to raise the price of gas and home heating, costing the average Alberta family an estimated $300 to $600 per year, rising to $900 per year by 2030.
"A carbon tax is a carbon tax, regardless of which party's logo is slapped on it," said MacPherson. "If elected government, the Wildrose Party should do the right thing for taxpayers, be clear, and re-commit to scrapping any carbon tax in Alberta, full stop."
— 30 —
For more information:
Alberta Director Paige MacPherson
office: 403-475-6207, cell: 403-478-7184, email: pmacpherson@taxpayer.com