Western Economic Diversification: 22 Years of Pork Barrel Spending
April 20, 2009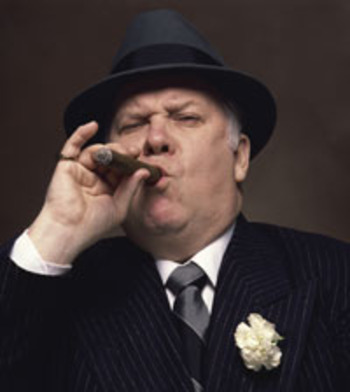 Strong correlation between spending spikes & elections
Only 51.8% of "loans" paid back
WINNIPEG: The Canadian Taxpayers Federation (CTF) is calling for the federal government to shut down the department of Western Economic Diversification (WED) in a new report released today. The report examines 22 years of spending by Western Economic Diversification, based on data obtained through access to information requests.
Since 1987, the department has handed out over $3.9-billion in funding to various organizations, businesses, governments and individuals through a number of grant and loan programs. A mere 51.8% of "loans" have ever been paid back.
"Over the years there has been a striking correlation between the department's spending spikes and the timing of federal elections," said CTF Manitoba director Colin Craig. "It's too bad that legitimate projects have to wait for an election in order to receive funding. The fact that the department funds everything from airport lighting to cemeteries doesn't help its reputation as a 'catch all' political slush fund either."
"It's quite a stretch to call some of these payments 'loans' when the government barely even collects half of the dollars back," continued Craig.
Key findings from the report include:
Highly Politicized Spending: the department's spending levels routinely skyrocket and plummet around federal elections
Poor Loan Repayment Rate: only 51.8% of taxpayer dollars handed out through loans actually were repaid to the government. Further, $134-million in loans have been written-off since 1987
Overlap: there is significant duplication between WED activities and those of other federal departments and governments
Unaccountable: although the department was created to drive economic development in Western Canada, it does not track the number of jobs it has created or sustained
Lack of Transparency: department often funds organizations and businesses which in turn hand the funds over to other organizations. Final recipients not disclosed to the public
Legitimate Recipients: many projects receive funding that are worthy of taxpayer dollars. For instance, few Canadians would disagree with taxpayer dollars being used to fund cancer research. However, appropriate departments, in that instance the department of health, should fund such projects, not through WED's 'catch all' approach.
The CTF report recommends that WED be eliminated while continuing to fund legitimate projects through more appropriate departments. Savings from the elimination of WED could be used for broad based tax relief.
"There are certainly some legitimate projects that are receiving funding," added Craig. "But one has to ask why there are bureaucrats in multiple departments reviewing and funding the same organizations and projects. Western Economic Diversification is a redundant political slush fund."
To view the report, CLICK HERE