Opportunity Knocks
December 27, 2008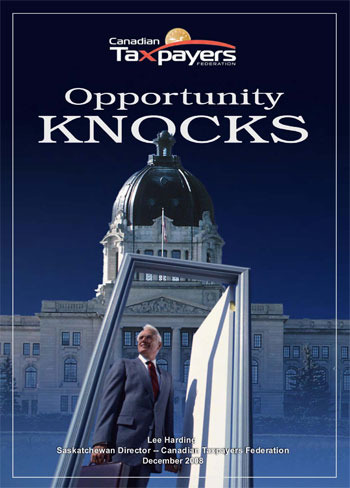 Saskatchewan is an island of optimism in a tossing sea of fear and uncertainty. While much of Canada and the world has a dismal economic outlook, vistas for the land of living skies remain positive.
In November 2008, the Conference Board of Canada reported Saskatchewan had a nation-leading 5.2-per-cent increase in real gross domestic product (GDP) for the year. Expectations for 2009 were for 3.6-per-cent growth, still tops in Canada. Substantial gains in employment, disposable income, and retail sales in 2008 were also expected to continue into the new year.
Saskatchewan's resource-based economy has much at stake in the value of the Canadian dollar and a barrel of oil. Yet, Saskatchewan seems uniquely insulated from fluctuations in such commodities because a drop in the price of oil is often accompanied by a drop in the Canadian dollar...
Download and read the full report.