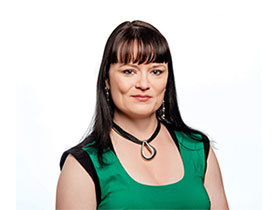 Kris Sims
British Columbia Director
Office Location:
PO Box 20539 Howe Street RPO Vancouver BC V6Z 2N8
Fax:
Cell:
Born in the town of Hope and raised on both sides of the Strait of Georgia, Kris has been employed (and taxed) since she was 12 years old, working in horse stables, fast food joints and gas stations before attending journalism school at BCIT in Burnaby.
Kris worked in radio in the Comox Valley before moving to Ottawa to work as a legislative assistant on Parliament Hill. She then joined Ottawa News Talk Radio 580 CFRA as a reporter and anchor, eventually becoming a journalist for the CTV parliamentary bureau.
Kris was a founding reporter for Sun News Network and proudly covered issues of big government, personal liberty and the rights of small-town and rural Canadians until SNN was shut down. She then worked as the director of communications for Veterans Affairs Minister Erin O'Toole, and as the senior producer for Evan Solomon at CFRA Radio. She is proud to return to her home of British Columbia to fight for the rights of all taxpayers.
When she isn't digging through expense reports and doing media interviews, Kris can be found reading Ayn Rand on the banks of the Fraser River with her husband and their two children